Easing the gif creation process part 1: GifRocket
Written on 1 October 2013, 12:42am under Techniques
To follow-up on our article 15 great animated gifs on Dribbble, it makes sense that we look at how we can make such gifs as swiftly as possible. We will go over this in two separate articles. We'll first see in this article how to quickly turn a rendered video file into a gif without having to use Photoshop. In the second part we'll use some ExtendScript to speed-up the process of rendering in After Effects and opening the video file in Photoshop.
There used to be a time when After Effects would give you the option to render a gif directly. The option was unfortunately removed with the introduction of video support in Photoshop. Nowadays, to make a gif file from After Effects, you have to:
Render a mov/mp4 from After Effects
Open Photoshop
Import your video file inside of Photoshop
Use the save for web and devices and export it as gif.
Just GifRocket that render
Recently, a new little app came out, GifRocket.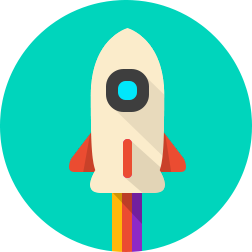 GifRocket is a really simple app that just works. It is really lightweight and produces really high quality gifs out of video files. Although it does not have as many settings as Photoshop, it allows you to decide of the output size, the quality and the start/end time.
For now, GifRocket is OS X only but the developers have confirmed that they are working on a Windows version.
Here's a gif of GifRocket making a gif. [Insert Inception joke here].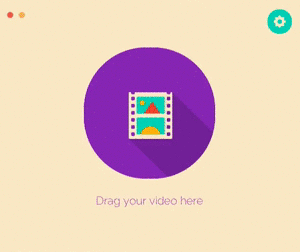 It's pretty much all there is to know about GifRocket, a really simple app, doing its job well.
But as good as this might work for simply converting a video file into a gif, this sometimes won't be enough. We may want After Effects to just render our current composition directly as a gif. Or get more control over the gif compression. That's where Photoshop will still be needed. Stay tuned for the next article in which we'll ease the pain with just a few lines of ExtendScript.
Written by Sébastien Lavoie (Published articles: 17)